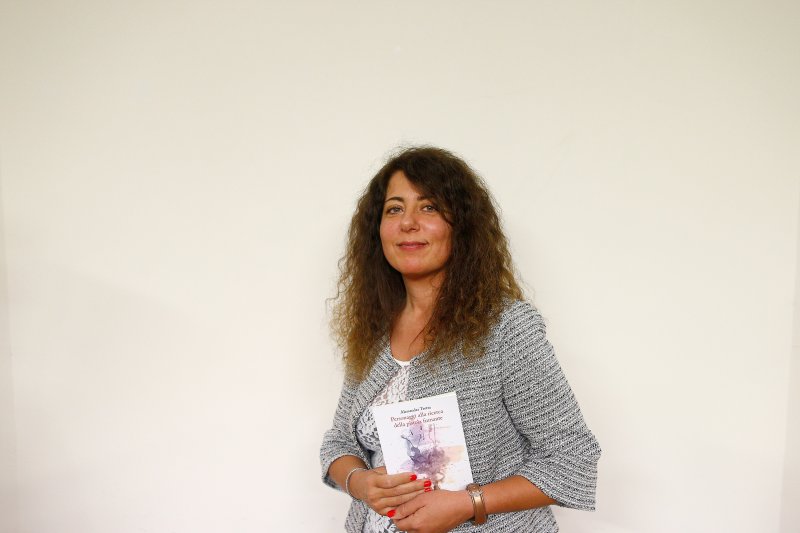 Alessandra Trotta was born in Rome.
In 2012 she decides to challenge her career by becoming a professional journalist.
She has been collaborating for several years on the Rai radio 1 schedule.
Since 2017, she embraced the adventure of writing by publishing a book of poems "Un amore di poesia (A love of poetry)" with Europa Edizioni.
In 2018 she published, this time with the Albatros Group publishing house, the novel "Personaggi alla ricerca della pistola fumante (Characters in search of the smoking gun)" addressing the delicate issue of gender-based violence.
In 2019, again with the Albatros Group, she publishes the fantasy novel "La vera dimenticanza (The true forgetfulness)". In January 2021, with the same publishing house, she published a so-called Book of Inquiry on the figure of women, briefly referring to a topic that she had already dealt with: gender violence … the title, "Donne in… e dentro la storia (Women in and … within history)". Alessandra Trotta never stops in fact she has started collaborating with an online newspaper News-24.it and in order not to miss anything, she started reviewing books for people like her, who are fascinated by this world. An in-depth book on the history of the mass media will be released in 2022, updating the theme at the time of Covid 19. The title "Mass media dalle origini ai tempi del confinamento(Mass media from its origins to the time of confinement)" still with Albatros editions.